Long before it was home to some of the most sought-after real estate in the world, the ten-acre Smithcliffs estate in Laguna Beach was party central for a pioneering aviator.
Photographs by Bill Agee 1991. Courtesy of Library of Congress.
Taken as part of Historic American Buildings Survey of the National Park Service.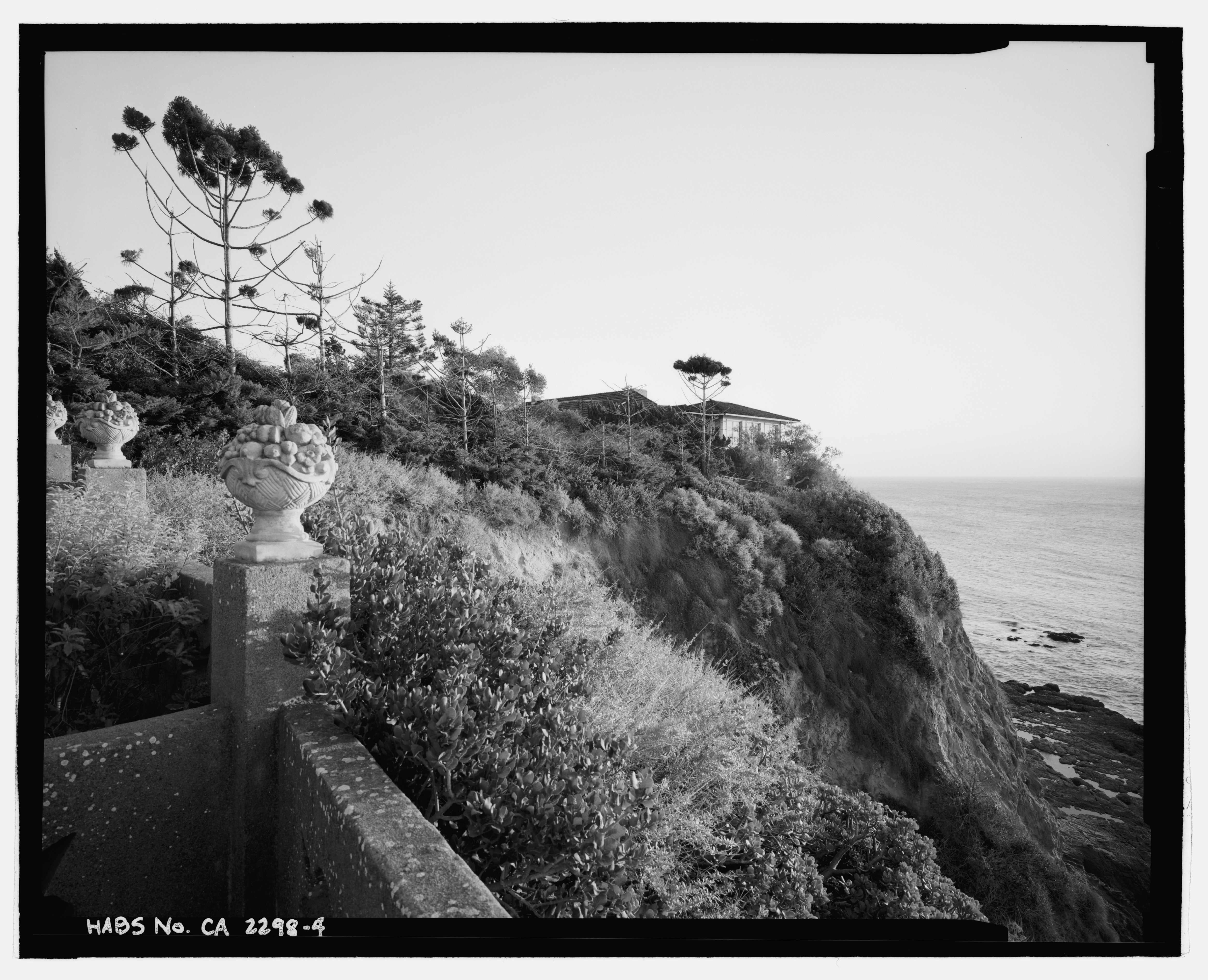 As Montage Laguna Beach celebrates its 20th anniversary this year, we recall that the global destination resort and residential project was made better (public walkways, a park, and view corridors from PCH) thanks to conflict, concessions, and ultimately a degree of collaboration between developers, government, and local activists and NIMBYs. Coastal Orange County is better as a result.
On the other end of PCH in Laguna Beach there is another stunning blufftop property with its own contentious, decade-long entitlement history: Smithcliffs.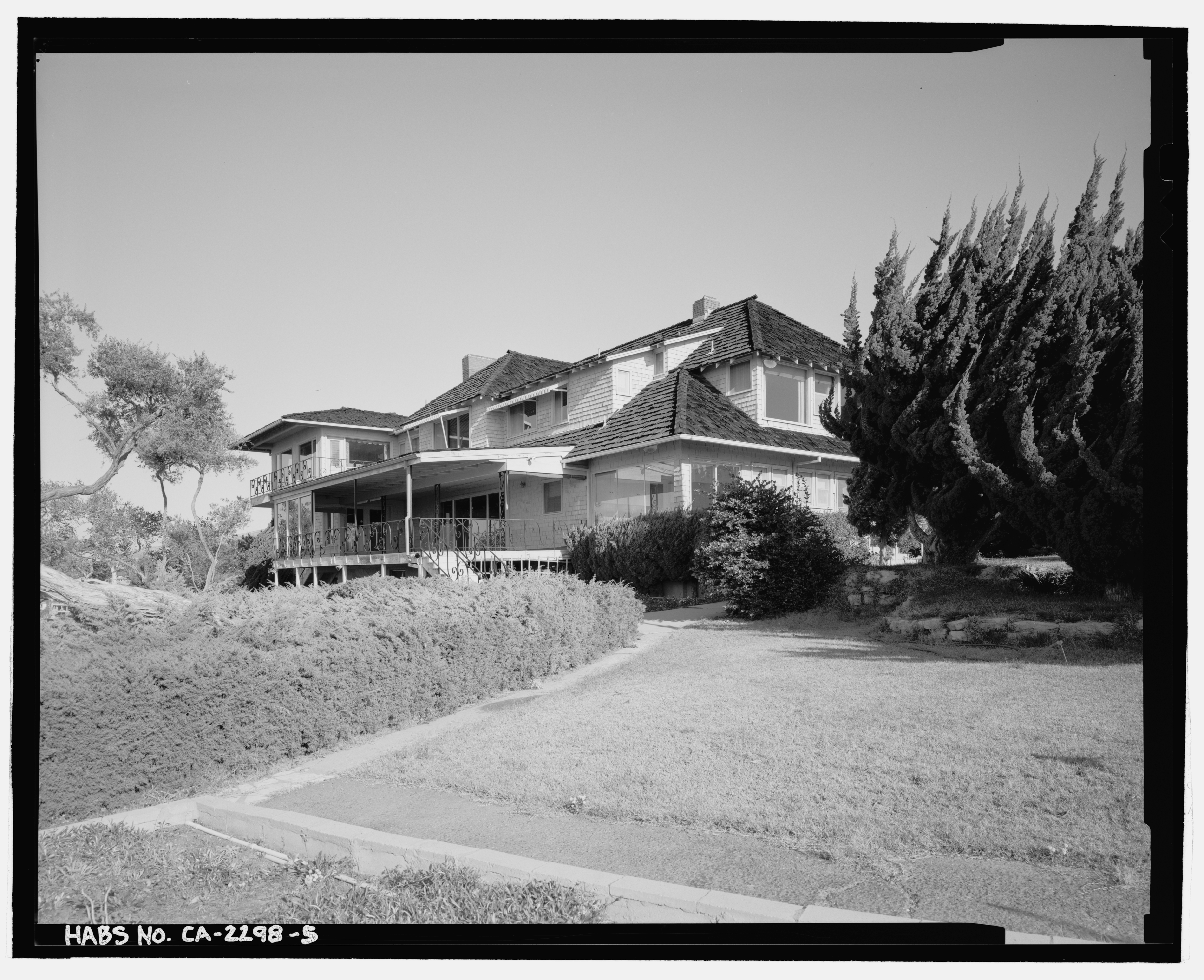 The property has an intriguing past, and was once home to one of California's most colorful characters, the illustrious aviator Florence "Pancho" Barnes, who lived at what was then called Dos Rocos in the 1920s. The estate was 40 acres back then, and owned by Pancho's grandmother, Mrs. Caroline W. Dobbins, who bought the land in 1915. When Pancho was there, Dos Rocos often drew Hollywood friends of Barnes down for the frequent festivities said to include nude horseback riding and swimming in the first freshwater swimming pool in Laguna Beach.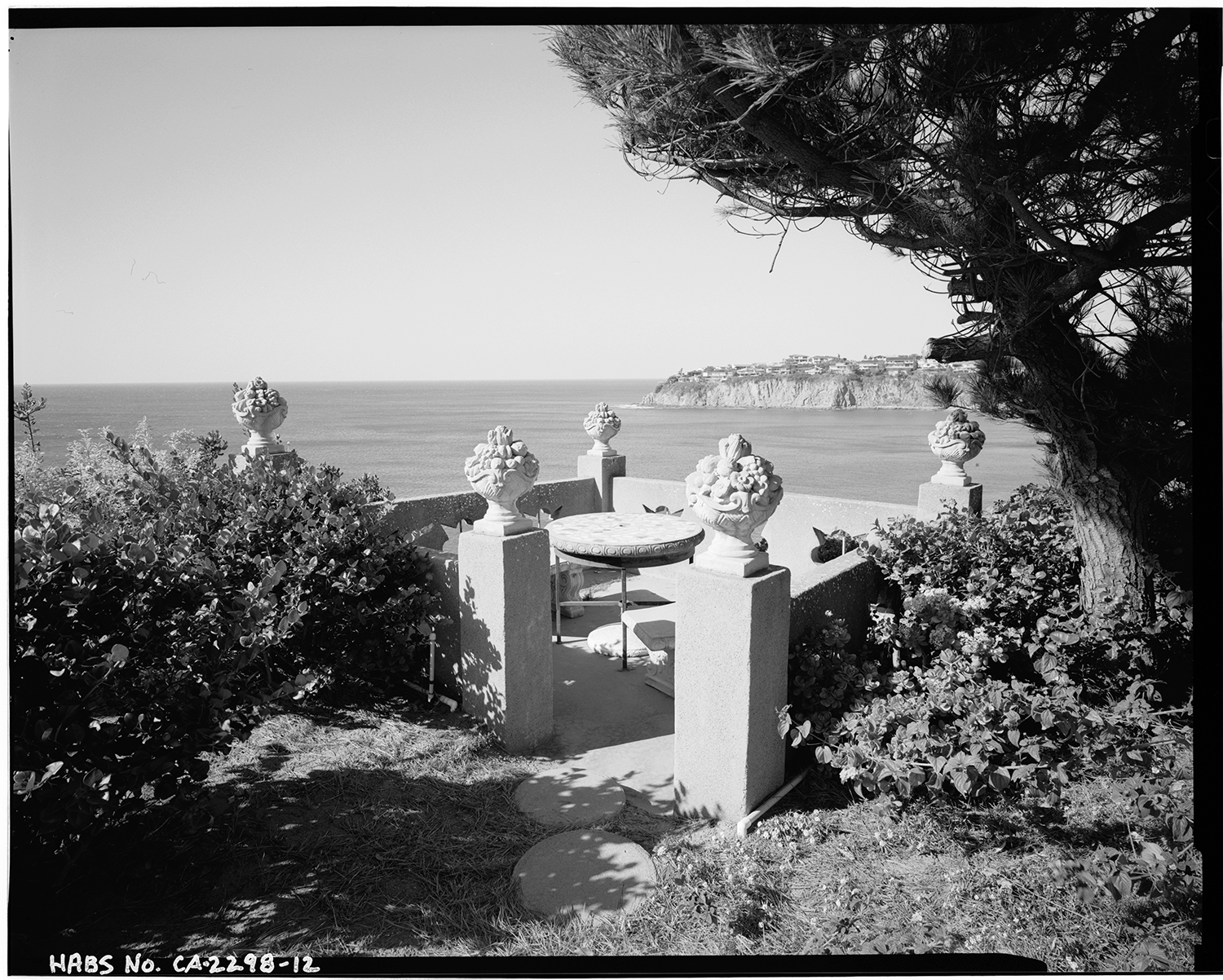 When Pancho decided she wanted to learn to fly, she asked a friend and aspiring photographer to shoot a photo of her required for the pilot license application. She dressed as a man for the photo so as to get past the misogynist eye of Orville Wright, who reviewed applications.
It worked. She became the first female stunt pilot in Hollywood, Lockheed's first female test pilot, founded one of the first unions in Hollywood, and set numerous air speed records. She also introduced Hurrell to her Hollywood friends, and he went on to become one of cinema's most famous portrait photographers. Pancho later became the owner of the Happy Bottom Riding Club in the Mojave Desert, and her friendship with Chuck Yeager and other test pilots was depicted in The Right Stuff. Her grandmother sold 10 acres of the property to the Howards in 1929, who sold it to the Smiths in 1951.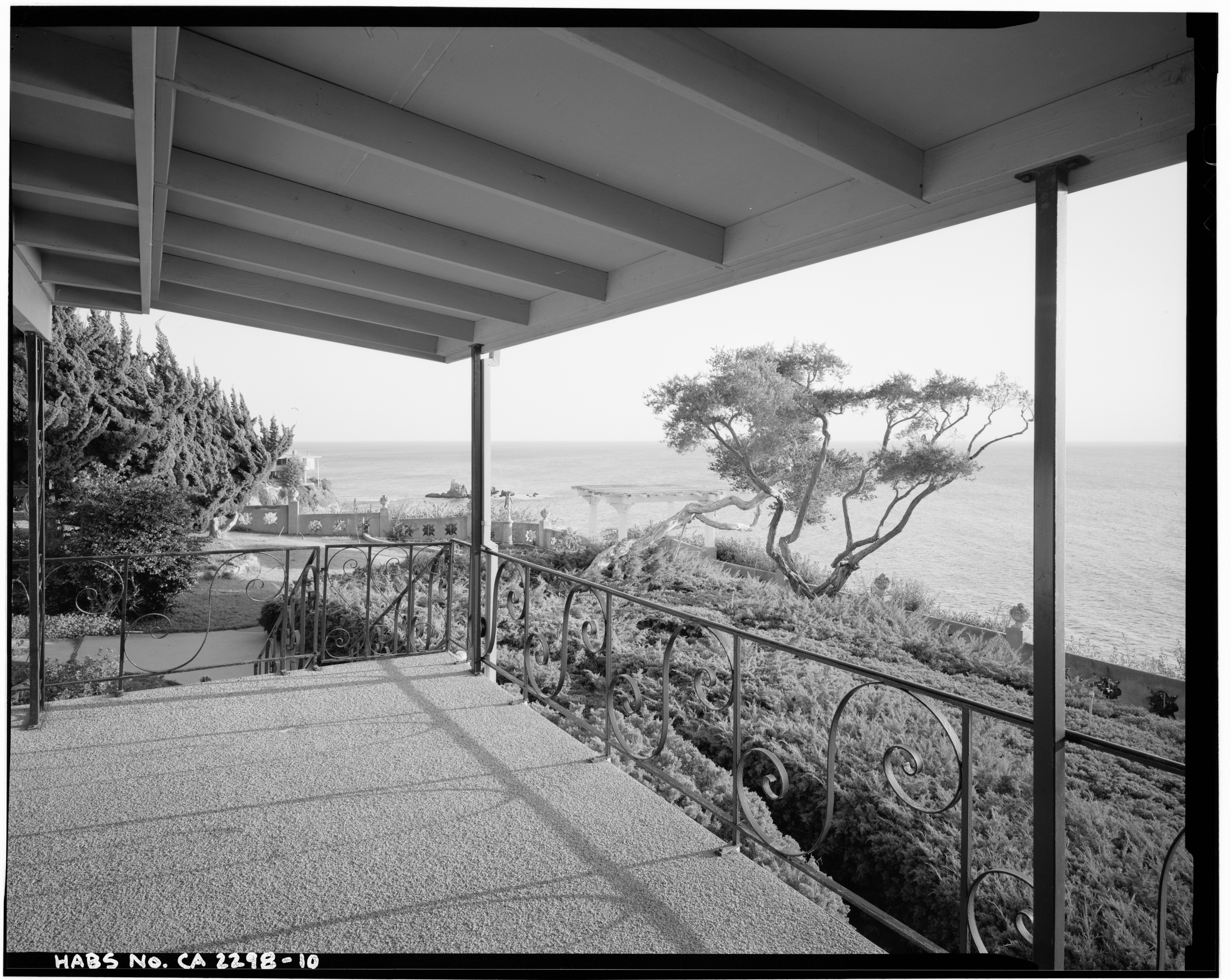 Today, 21 homes on 26 lots (Chuck and Twyla Martin were savvy enough to build on six lots) occupy the 10-acre site. It was developed by Gary Brinderson, who bought the property from Marguerite Smith for a reported $15 million in 1985 (a single Smithcliffs home is listed for $12.9 million today).
Brinderson's original plan was to split the acreage, live on half, and develop the rest. But those plans were delayed and changed as the County of Orange and Laguna Beach fought over annexation of the parcel (previously unincorporated OC), and as environmentalists fought to protect 100 or so Torrey and other pine tree species then on the property, where migrating Monarch butterflies loved to roost.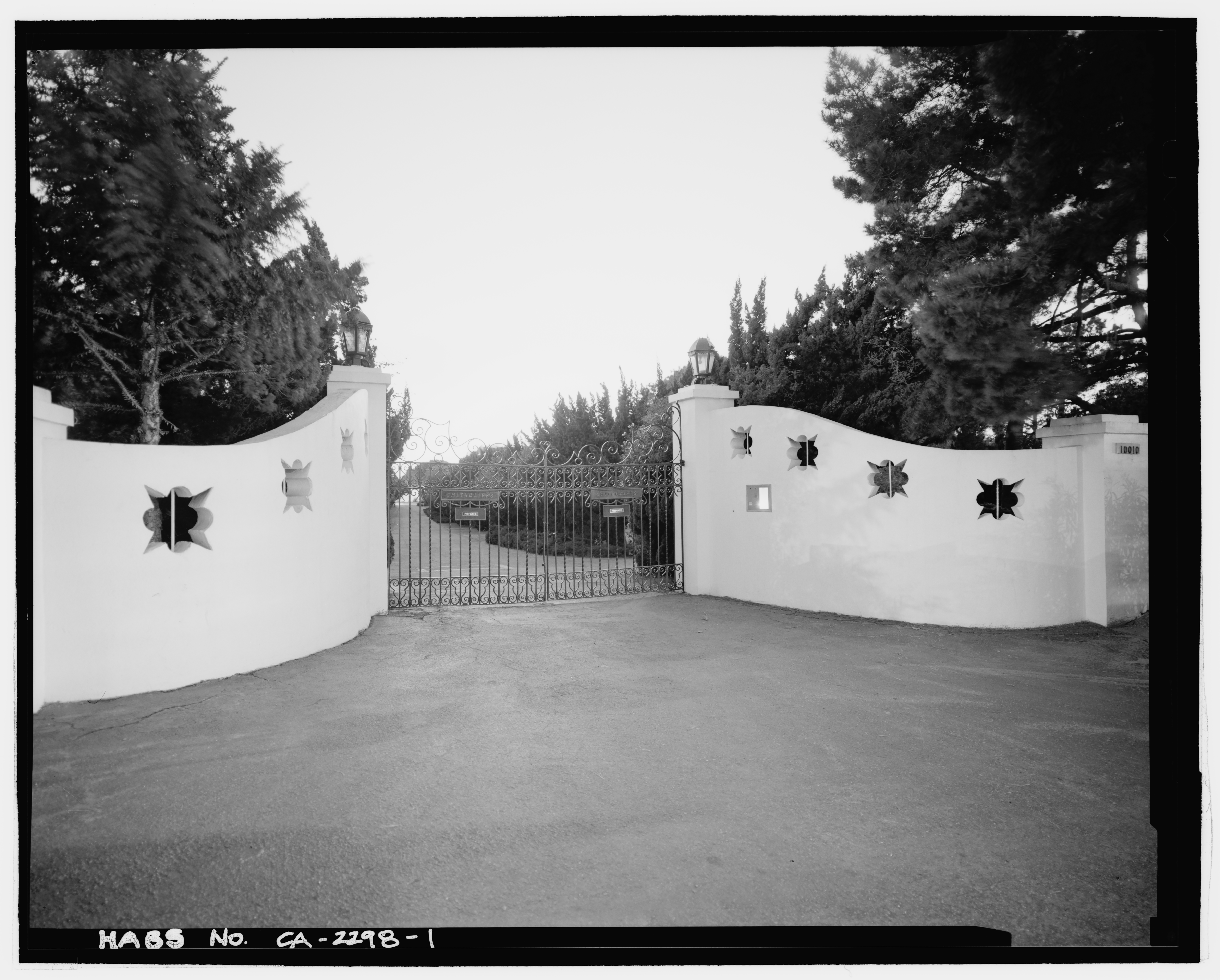 Brinderson preserved and relocated 74 of the pines, including 17 Torrey pines, as part of the approval process. Those specimen trees have made Smithcliffs uniquely appealing to residents past and present (along with the world-class views and custom homes), if not the butterflies, and are part of the public-facing aesthetic of the exclusive private community.
---
Smithcliffs featured 100 pine trees on the 10-acre site, most of which were preserved and replanted around the gated community.
---